NAIA Communications 
KANSAS CITY, Mo. – The NAIA has released the 2020 Preseason Baseball All-America Team on Wednesday as the 2021 season is less than three months from beginning spring games. The 17-player list is selected annually by the NAIA-Baseball Coaches Association (NAIA-BCA) All-America Committee.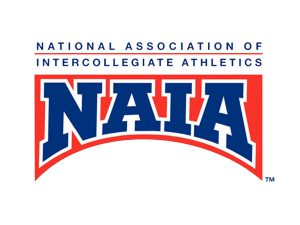 The list includes nine, NAIA Preseason All-America selections from a year ago in Mason Schwellenbach of Central Methodist (Mo.), Alex Huey of Freed-Hardeman (Tenn.), Colton Williams of Science & Arts (Okla.), Andres Ugarte of Reinhardt (Ga.), Mitchell Lundholm of Fisher (Mass.), Clayton Surrell of Rio Grande (Ohio), Payton Robertson of LSU Shreveport (La.), Josh Sears of Freed-Hardeman (Tenn.), and Luis Pelayo of Science & Arts (Okla.). Of this group, Williams, Lundholm and Sears are former NAIA First Team All-America Selections.
Colton Williams was named the NAIA Pitcher of the Year for his efforts in 2019 and recorded a 0.61 ERA in five starts in 2020. In the shortened season, the southpaw went 5-0 and allowed just two earned runs in 29.2 innings pitched.
Mitchell Lundholm hit .466 last season over the course of 18 games. The first baseman ranked No. 3 in the nation with 1.89 hits per game and was ranked in the top 10 nationwide in seven statistical categories a year ago.
Josh Sears returns to Freed-Hardeman looking to be a three-time, NAIA First-Team All-America selection. The junior has been a first-team selection in both 2018 and 2019. Last season, the slugger hit .350 in 19 games and recorded four home runs and 16 RBI over the course of the year.
Payton Robertson of LSU Shreveport (La.) was second team All-America selection in 2019 while Schwellenbach, Huey, Surrell and Pelayo were each All-America honorable mentions in 2019.
Freed-Hardeman and Science & Arts lead the group with two selections.
For more information on NAIA Baseball, click here.
2020 Baseball Preseason All-America Team
| | | | | |
| --- | --- | --- | --- | --- |
| Position | Name | School | Year | Hometown |
| SP | Mason Schwellenbach | Central Methodist (Mo.) | SR | Saginaw, Mich. |
| SP | Alex Huey | Freed-Hardeman (Tenn.) | SO | Columbia, Tenn. |
| SP | Colton Williams | Science & Arts (Okla.) | SR | Houston, Texas |
| SP | Chris Wall | Columbia (Mo.) | JR | Wentzville, Mo. |
| RP | Jose Diaz | Our Lady of the Lake (Texas) | SR | Pinar del Rio, Cuba |
| C | Andres Ugarte | Reinhardt (Ga.) | SR | Valencia, Venezuela |
| C | Trevor Johnson | McPherson (Kan.) | SR | San Diego, Calif. |
| 1B | Mitchell Lundholm | Fisher (Mass.) | SR | Plymouth, Mass. |
| 2B | Clayton Surrell | Rio Grande (Ohio) | SO | Carroll, Ohio |
| 3B | Payton Robertson | LSU Shreveport (La.) | SR | Orange, Texas |
| SS | Sam Faith | Southeastern (Fla.) | JR | St. Charles, Ill. |
| UTIL | Tim Bouchard | Keiser (Fla.) | JR | Ashburnham, Mass. |
| DH | Josh Sears | Freed-Hardeman (Tenn.) | JR | Huntsville, Ala. |
| OF | Luis Vargas | Wayland Baptist (Texas) | SR | Boston, Mass. |
| OF | Kyle Lux | McPherson (Kan.) | SR | Lewes, Del. |
| OF | Michael Slaten | Benedictine (Kan.) | FR | Nacogdoches, Texas |
| OF | Luis Pelayo | Science & Arts (Okla.) | SR | Santa Cruz, Aruba |