Sun Conference
Paul Dodson
MIAMI, Fla. – Giovana Larregui Lopez (Coastal Georgia), Kiersten Tisdale (Webber International), and Katie Grose (Ave Maria) have been named the Sun Conference Volleyball Players of the Week for the week ending Sept. 20.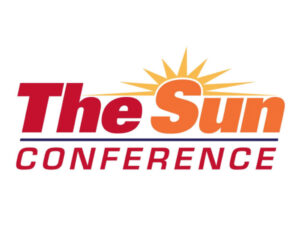 Larregui Lopez (Attacker of the Week), Tisdale (Defender of the Week), and Grose (Setter of the Week) were recognized for their accomplishments on the court.
Sun Conference Volleyball Attacker of the Week
Giovana Larregui Lopez – Coastal Georgia – SO – OH – Ocala, Florida
Larregui Lopez recorded a game and career-high 21 kills. She also recorded 11 digs making this her second double-double of the season (in just three games played). She also had a .342 kill percentage, the highest of her coastal Georgia career. Through her first three games, Larregui Lopez has not recorded a single serve receive error while outside playing, all the way around every set. She also contributed two block solos, another career-high.
This is Larregui Lopez' second TSC weekly award of the season and second of her career.
Sun Conference Volleyball Defender of the Week
Kiersten Tisdale – Webber International – FR – L/DS – Punta Gorda, Florida
Tisdale recorded 44 digs on the week, good for an average of 4.89 digs per set to lead the Warriors to two conference wins. She finished with a new career-high 24 digs to help Webber to a huge 3-1 victory over the team picked to finish second in the TSC preseason coaches' poll, Florida Memorial. Tisdale added seven service aces without any reception errors in the five-set win over rival Warner earlier in the week on Wednesday.
This is Tisdale's first TSC weekly award of the season and first of her career.
Sun Conference Volleyball Setter of the Week
Katie Grose – Ave Maria – SO – S – Brighton, Michigan
Grose continued to run Ave Maria's offense with success, logging 31 assists each against conference stalwarts Southeastern and Coastal Georgia. Grose narrowly missed out on her first career triple-double on Saturday, logging eight kills and ten digs to go with her 31 assists. The setter also logged five aces, and held serve during several long AMU runs in the two victories. Grose currently ranks first in the conference in sets per game and has set for two of the top three players in hitting percentage.
This is Grose's second TSC weekly award of the season and fourth of her career.