CCG Athletics
BRUNSWICK – The Coastal Georgia Mariners have been selected to win this year's Sun Conference regular-season crown by its peers as the 2022 softball preseason poll was released on Thursday. As voted on by the league's 10 coaches, CCGA topped the poll by a margin of 16 points. The Mariners collected 77 points and seven first-place votes to sit atop this year's poll.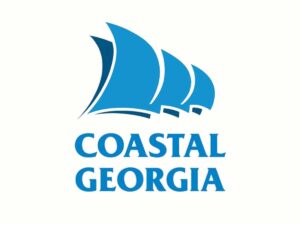 The Mariners (34-13, 15-9 SUN) won the 2021 Sun Conference Tournament crown en route to a berth in the NAIA National Tournament. Coastal Georgia advanced to the Opening Round Final of the Waleska Bracket, losing to the team that finished runner-up in the NAIA.
"It is great to know that the coaches in the Sun Conference have recognized us as one of the better teams for the 2022 season. But, we are aware of the great teams we have to compete against in our conference and know they will prove a challenge. We are honored and will be preparing for the hefty competition we face in the SUN," said Head Softball Coach Mike Minnick.
The Mariners had their second-most wins in a season, 34, just one shy of the program record 25 which was set in 2017. The 2021 team set the team season record with a 0.317 batting average, 410 hits, 83 doubles, eight triples, 587 total bases, 128 walks 78 stolen bases, and 234 RBI.
Coastal Georgia landed five players on the All-Sun Conference team including Freshman of the Year Bryce Peacock.
2022 Sun Conference Softball Preseason Coaches' Poll
Rank          School (First Place Votes)                            Points
1                  Coastal Georgia (7)                                        77
2                  Webber International (1)                            61
3                  Warner                                                               60
4                  Southeastern (1)                                            55
5                  Keiser                                                                  45
6                  USCB                                                                   40
T-7              Ave Mara (1)                                                    38
T-7              Thomas                                                              38
9                  St. Thomas                                                        21
10               Florida Memorial                                            15
The 2022 Sun Conference Softball Championship will take place May 5-7 at the Eddie C. Moore Complex in Clearwater, Florida.